CMG expands with acquisition of Janus Publishing
Thursday, 7th November 2019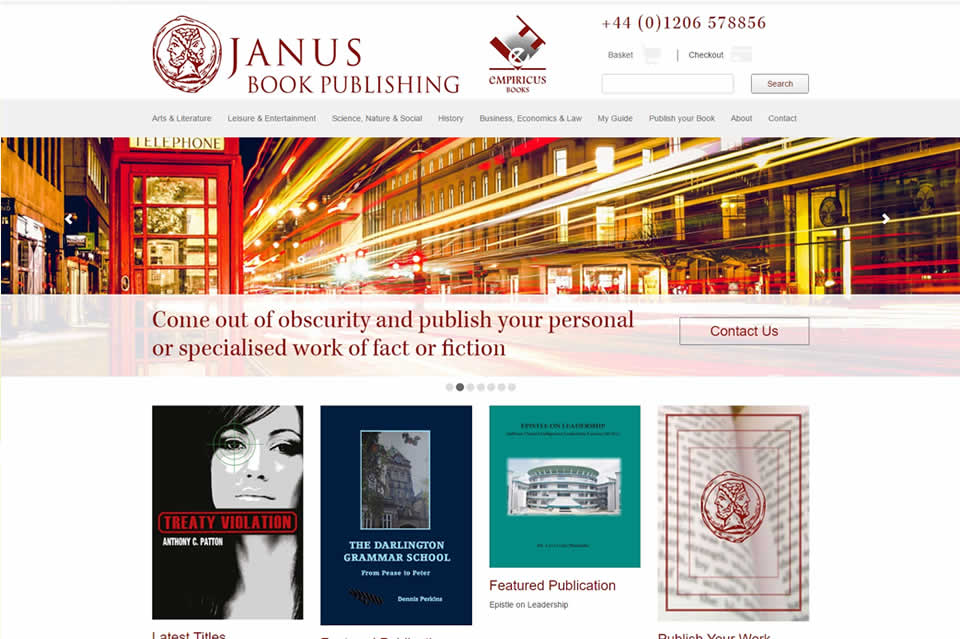 CMG are taking advantage of a change in the book publishing market to expand its offering to budding authors with the acquisition of long-established author-subsidised publishers, Janus Publishing Company.
CMG's newly acquired list of more than 400 titles is aimed across the publishing spectrum. The acquisition follows CMG's purchases of Independence Educational Publishers, publishers of books on social issues for the educational market and Liverpool Academic Press (now Cambridge Academic) with its well-regarded list of school and college textbooks. It also owns Entertainment Technology Press, the principal worldwide publisher of books dealing with technology for the live entertainment industry.
"Our acquisition of the Janus list is part of our strategy to develop our publishing services to authors and other publishers," says Ken Sewell, CEO of Cambridge Media Group. "The titles are currently mostly in traditional book form, but CMG is well-placed to take full advantage of the growth in the ebook market and the opportunities it offers for worldwide distribution outside traditional distribution channels. CMG is soon to launch a new publishing and marketing platform designed and built by Realnet, specialists in Internet solutions and also part of CMG and we're also expanding our range of publishing services to other publishers based on our experience in ebook production and distribution."
Multi-sector publishing experience
Cambridge Media has expanded its activities using the latest digital printing technologies, and now publishes a wide range of titles in a number of different sectors.