Liverpool Academic Press now Cambridge Academic Ltd
Thursday, 7th November 2019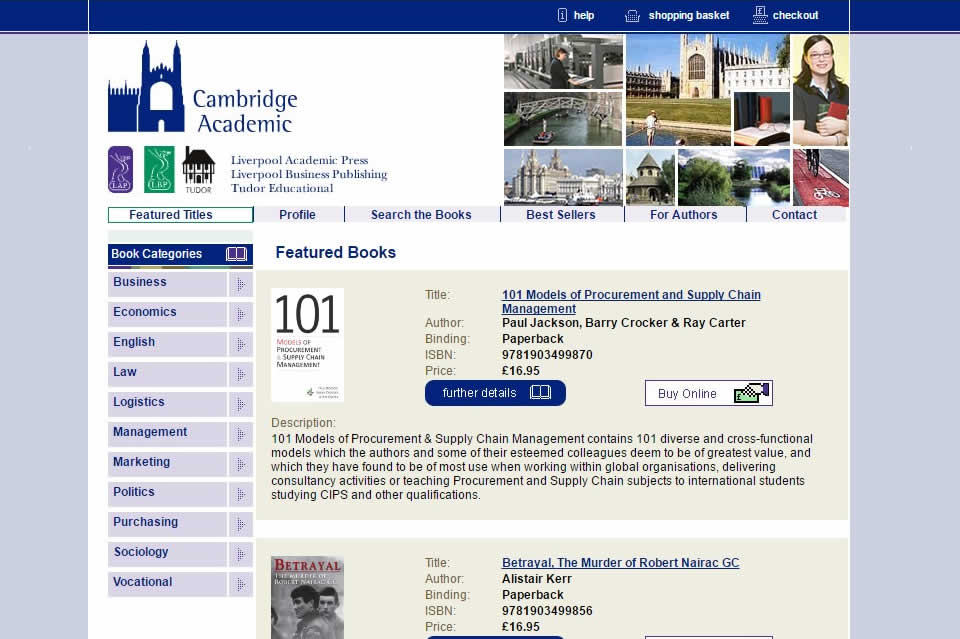 Following the purchase by Cambridge Media Group of Liverpool Academic Press Ltd in 2005, the business name has been changed to Cambridge Academic to reflect the new location of the company, while Liverpool Academic Press is being retained as a Cambridge Academic imprint.
Cambridge Academic has a large number of books in preparation and is actively seeking new authors in business topics and the humanities. Recently launched titles include 'Essential British Topics in Modern British Politics and Government' and 'Logistics Freight Transport – Domestic and International', both available through the website at http://www.cambridgeacademic.com and through standard bookseller channels.
To find out more:
For more about our books or becoming a Cambridge Academic author contact Andrew Young (andrew.young@cambridge-media.com) or call 01223 550809.
http://www.cambridgeacademic.com